1,500
Interviews with KOLs, Physicians and HCPs Conducted
270
Therapeutic Areas of Expertise
125
New Therapies and Devices Evaluated
Quantitative Survey Research

 From Survey Programming to Launch
Quantitative market research is about getting opinions from your target audience in a structured way so that you can better understand important factors needed for decision-making, like market penetration, market sizing, and product awareness in a way that is time and cost efficient.
Our quantitative research analysts and survey programmers are the best in the industry and have backgrounds in pharmaceutical data science and biomedical research so they can help your survey programmed, tested, and launched quickly and effectively.
Support For Every Stage of the Survey Research Process
Survey Design and Programming
A successful survey launch that leads to quality data you can trust can only come from quality planning and survey design. And a great survey can only come from understanding the value of the data you need so we can bring to the table and help you fit it into the big picture. We'll help you navigate the common pitfalls and mistakes so that you can chart out a path to survey launch that brings confidence to your team.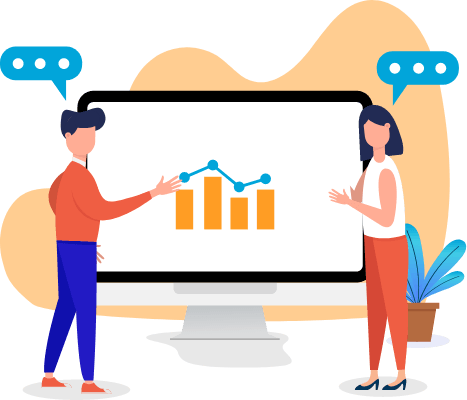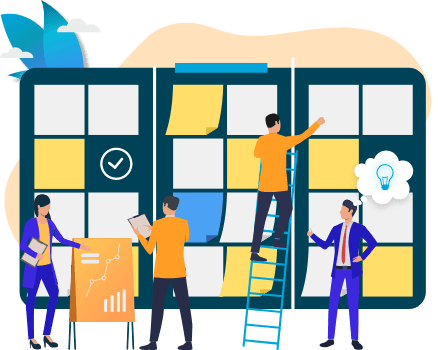 Survey Respondent Recruitment
Qualitative data is only as good as the quality of respondents – and this couldn't be more true for the medical device and pharma industries.
That's why we'll recruit from our in-house panel of highly-vetted and trusted respondents whether they be board-certified physicians, high-volume prescribers, surgeons, therapeutic area specialists, Key Opinion Leaders (KOLs), insurance payers, or medical directors, both nationwide and across the globe. What you get in the end is , step-by-step plan that turns your idea quantitative research into real, usable and valuable insight that can be used to drive your product development forward.
The end result? Data that can be trusted, budgets that stay in range and the confidence that you're getting the right information from the right people.
Data Collection and Analysis
So your survey is complete and you have a mountain of data, now what?
We understand that for data to be useful and for your project to be a success, the end result must be actionable. After the primary research phase of the project, our team will take the data collected, clean it, organize it, and collate it into a clear and comprehensive analysis, providing key answers to your fundamental project questions. Our team of pharmaceutical data analysts and quantitative research consultants, we've been able to help some of the largest medical device, dental, and pharmaceutical companies around the globe, and we can do the same for you.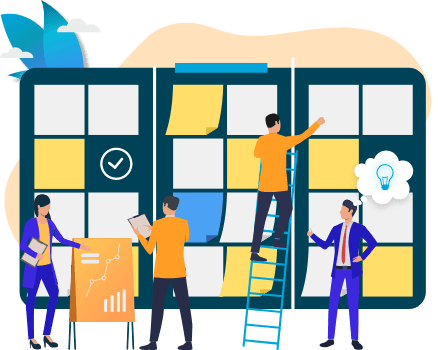 How We Develop A Winning Market Access Strategy
So You Can Have Confidence in Your Product Development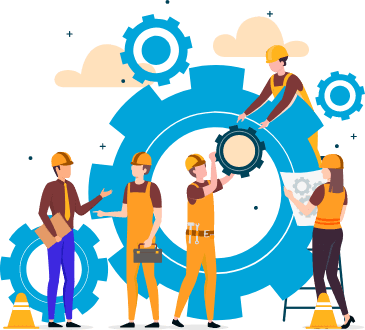 Clinical Development and Commercialization
Developing your medical device and preparing it for commercialization without a detailed battle plan can be a serious gamble.
If you want your medical device to realize its full value without months or years of delay, then you need a proven roadmap. One that takes into account how you'll build your device, test it, and show others why it's needed.
The good news is that we've boiled down the entire process into 5 simple steps that help you go from "Will people want this?" to knowing that they do – and how you can deliver it to them.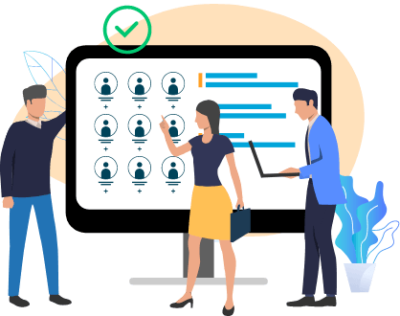 Product Launch / Market Entry
If you're planning on launching your medical device into the market, then you know that you don't get more than once chance to do it right.
We know that a product launch plan can make or break you – and that's why we're dedicated to making sure you hit the ground running and get it right the first time.
Our experienced team of PhD scientists, physicians and life science industry specialists knows
what separates a lackluster launch from one that results in more interest, approval and adoption from the people that matter most in your market.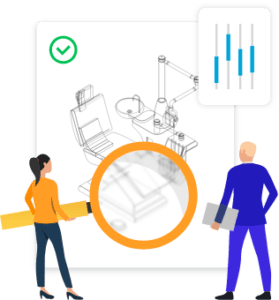 FDA Regulatory / 510K Submission
Medical device approval is one of the biggest roadblocks you can hit on the path to getting your device into the market.
Without extensive knowledge of FDA submission requirements and classifications, you risk getting seriously derailed by the approval process. And this can mean wasted resources, stalled projects, or complete cancellations.
We'll help you avoid the major pitfalls and common regulatory and commercialization traps so that you get the approval you need to make your device a huge success.
Specialized Physician Recruitment Services To Zero In On Exactly Who You Need
Our pool of 2 Million+ healthcare provider profiles get you access to payers, clinicians and patients for medical device products, at all stages of development and in all key geographic markets. Everyone we use is personally vetted and screened in-house – meaning you only get the best of the best.
Surgeons
General Surgery
Plastic / Reconstructive
Bariatric / Gastric Bypass
Orthopedic / Arthroscopic
Transplant
Neurological
Thoracic / Cardiovascular
Vascular
Pain management
Anesthesiology
Physical Medicine & Rehab
Pain Medicine
Biologics
Dermatology
Rheumatology
Gastroenterology
Endocrinology
Family care
Primary Practice (PCP)
Pediatrics
Obstetrics/Gynecology
Psychiatry
Nurse Practitioner (NP)
Physician Assistant (PA)
Eye care
Ophthalmology
Retina Specialist
Glaucoma Specialist
Optometry
Ophthalmic Assistant
Cardiovascular
Cardiology
Interventional Cardiology
Cardiac Electrophysiology
Respiratory
Allergy / Asthma
Immunology
Pulmonology
Critical / Emergency
Oncology
Medical Oncology
Hematology
Pediatric
Infusion Nurses
Pharmacists
Retail Chain / Specialty
Hospital Pharmacy Directors
Pharmacy Benefit Managers (PBMs)
Payers / Reimbursement
Formulary Managers
Need Help With Your Healthcare Research Project?
You need to connect with the right physicians and medical experts so you get the opinions you need. We'll eliminate the confusion, uncertainty and chaos that often comes with healthcare market research territory.